Money 4 My Tech Packaging Guide
How to package my tech device
Posting your tech device is an easy, fast, simple and effective process – regardless of size. Whether you are posting your laptop, MacBook, Tablet, or smartphone etc, the following guide shows some useful info to make sure your device reaches us safely.
1. Prepare the Tech
Prepare your device by ensuring it is fully turned off and no accessories are left plugged in. Items such as power chargers, memory sticks, mice and keyboards will have to be removed and packaged separately. Smaller accessories like micro receivers are easy to forget about, but please be careful to remove them as they could be damaged or cause damage to ports whilst in transit. Clean the device over with a cloth to remove any dust or dirt, and security tags or labels that could cause discomfort to our technicians when receiving and testing the goods, and also to re-confirm the condition of the tech in general.
2. Select the correct box
The box you pack your tech in is the most important factor in sending your device and making sure the package arrives safely. It must be strong enough to hold the contents inside, and can't have suffered any rips, tears or structural damage. The original box the device came purchased in is ideal, but if this has been discarded, squashed or otherwise damaged it is best to find an alternative. We recommend the following steps to help you successfully choose the appropriate box for your tech.

Important notice!
Shipping the device in a padded envelope with very little protection other than the light bubble wrap found on the envelope.

Please DO NOT post your device in just a jiffy bag or padded envelope. From our experience posting your tech like this is usually a bad idea as there is no protection and usually the contents inside suffer damage on the journey. Using a box will ensure much greater safety during transit.

Use the original box packaging – ideally, you want to use the box it was originally sold in, together with any protective packing such as moulded cardboard or polystyrene. This kind of box is simply perfect as it was designed and made for the original manufacturer of your product. The inserts ideally grab and hold the contents inside, preventing any unnecessary movement.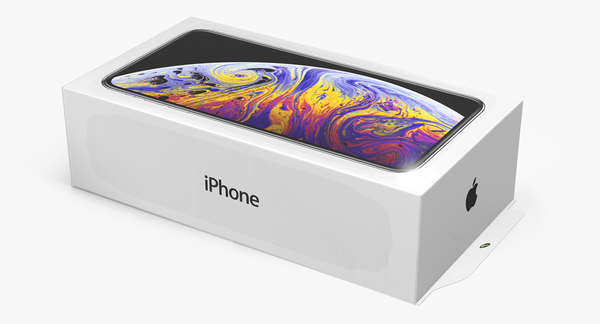 Don't have the original box? - Don't worry, there are many options available. Please think for a moment about shipping your tech. First consider its value and condition. Is your device pricey and in good condition? If so, then you probably want it to reach us in the same good condition. You may want to consider investing in a specifically made box for high value contents. Strong, thicker boxes are available to purchase at your local Royal Mail shop or online for a minimal cost. This could save you a lot more compared to your device suffering damage in transit and then losing much of the value.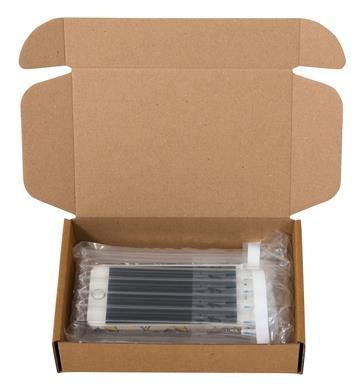 Find an alternative box - If you no longer have the original packaging, search your home for a suitable box, choosing a box only slightly larger than the device. Try to find a box which is just about big enough to fit everything inside, any bigger and there may be too much excess space. If you do not have any of the described materials, but you intend to pack your tech securely, then you WILL still need a box. Please DO NOT post your tech in a jiffy bag or envelope alone, as this will not be sufficient packaging to protect the device from damage during transit. Ideally you would want to use a padded envelope/jiffy bag to wrap smaller devices and then insert this into a strong box. You want to make certain that your device reaches us in the original quoted condition.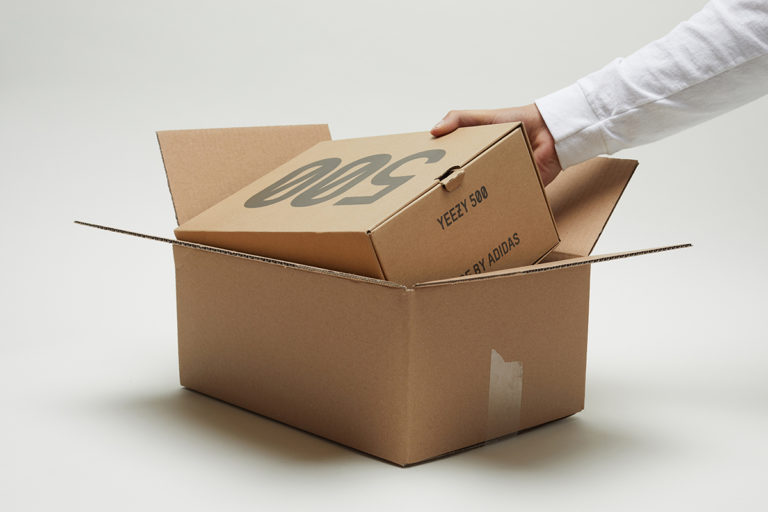 Find a larger box (Box in a box) - We recommend finding and using a bigger box to house the smaller boxed contents as well as other accessories during shipping. Try to find a box which is just about big enough to fit everything in, any bigger and there may be too much excess space.
Package the device
Remember to pack your device well because it's your responsibility to ensure that we receive the order in good condition. We recommend the following steps to help you successfully choose the appropriate packaging for your tech.
What we recommend you'll need:
The box for the tech
A larger cardboard box to take the inside box and accessories (if using)
Jiffy bag, padded envelope, bubble wrap or cushioning material like packing chips, to protect the contents once placed inside the box
Strong parcel tape, ideally fragile tape.
Example box and other materials you could use for wrapping and cushioning:
Old shoe, trainer box
Used empty food box packaging
Fragile outer box labels if not using the fragile tape
Old device (laptop/tablet/phone etc) carry bag case or sleeve (if no longer required)
Clear plastic bags
Old newspapers
Old clothes (make sure they are clean!)
Packaging process:
Wrap the device - It's best to do this using several layers of bubble wrap, or a jiffy bag or padded envelope, including at least one between the keyboard and the screen.
Layer the bottom of your box in 2 inches of bubble wrap or packaging chips to create a bed for your device to rest on.
Place the tech inside the box ideally in the centre insuring that the laptop does not touch any of the inner walls of the box and should be completely still.
Take the power supply charger and or any other accessories and wrap it separately in bubble wrap or a bag and secure with packaging tape. Place this on top of the main device or to the side, making sure that it cannot move or touch the contents inside. A spare piece of cardboard can be used to partition the box and create a pocket for the charger.
Using your preferred materials for cushioning, pack around the device ensuring all sides have protection from movement including corners.
Make sure the packaging has filled the box and there are no air gaps allowing movement during transit.
Place all the items in the larger box (If using).Again, use as much material as possible to ensure there is no chance of the items sliding around and colliding.
Seal the box. Firstly, give the box a gentle shake to ensure items are not moving inside. To seal the box, use several layers of strong parcel tape and make sure all the gaps are closed and the flaps secured.
Attach labels – Attach all necessary labels to outside of box.