Step 1: Receive an instant quote for your old device using our easy website.
Step 2: Post your device or have it collected from your house for free.
Step 3: Get paid the same day your device arrives at Money 4 My Tech!
Read more
or watch our video...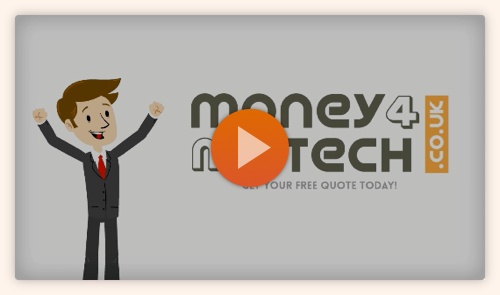 What can I sell with Money 4 My Tech?
We make recycling your old tech super easy, and give you a nice bit of money as a bonus! Read more about some of our accepted items below.
*Price match is subject to our discretion and validity of competitor's price. **We will always try to pay for items on the day they are received, but some items that arrive after 2PM will be processed the next working day.