Sell My Laptop Online
How To Sell Your Laptop Online on Money4MyTech
Whether you are looking to upgrade your laptop or want to reduce the amount of clutter at home our simple process makes it incredibly easy to sell your laptop and get paid quickly. Follow the simple steps below or click here for further details.
From the homepage, select the type of device from the options available
Choose your make and model
Click "Trade in now"
Tell us the condition of your laptop
Accept the quote
Erase your personal data
Send us your laptop
Get paid!
The service is completely free and there are no hidden charges involved when selling any device. There are multiple options for how you wish to be paid (Bank Transfer, Cheque, PayPal), and its super easy to get your laptop sent to us using our free post or courier services.
Need help to get you started?
Read our guide below for everything you need to know about selling your laptop online.
1. Identify the make and model of your laptop
Laptops have come a long way since the first laptop to hit the shops in the 1980's. The same clamshell design hasn't changed much since then, but they get lighter and more powerful every year.
Windows laptops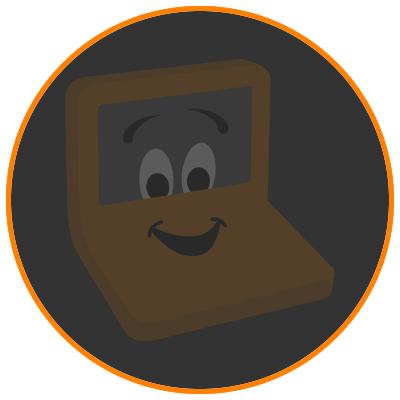 There is a huge variety of Windows laptop to suit every type of use possible. From budget laptops for browsing the web to ones designed for editing film and video, the difference is in the specification of the processor, memory, hard drive and graphics cards.
Gaming laptops
Games require a higher spec graphics cards and processors to ensure a smooth gaming experience. They are essentially no different from a standard Windows laptop, they just have a higher spec which makes them comparatively more expensive.
2-in-1 laptops
A 2-in-1 combines a laptop and a tablet in one device. Anything you usually do on your laptop or tablet can be done on a 2-in-1, from college work to browsing the web to watching box sets on Netflix. 2-in-1's use the Windows operating system.
Chromebooks
Chromebooks run Google's Chrome OS rather than Windows or Apple's macOS. They are a streamlined laptop design primarily for using web-based applications. Most of the applications and your work live in the cloud which means that you can access them from anywhere and easily switch between your Chromebook and Android-based devices.
2. What does knowing my laptop spec tell me?
Processor
This is the power and the brains that drive your laptop. The latest laptops allow you to open more programs and do more things at the same time. Watch videos, keep up with friends on social media, shop for a new laptop without anything slowing down.
RAM (memory)
The memory (or RAM) works in conjunction with the processor to allow it to complete a number of different tasks at once. Most modern laptops have enough RAM to deal with the most demanding software. Older laptops can be upgraded with additional RAM.
Hard Drive
Hard drives store the software, documents, videos, photos and all the other data used by your laptop. There are two types of hard drive to look out for, HDD and SSD. SSD has no moving parts, are lighter, faster and relatively more expensive.
Screen size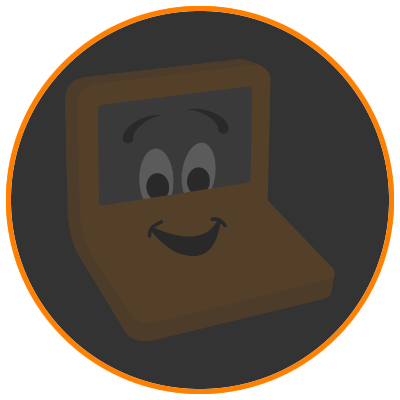 Screen size is measured diagonally from bottom left to the top right of your screen. Laptops with small 10.6-inch screens are more portable. HD (High Definition) screens have more pixels that non-HD screens which make them better for watching videos and photo editing. Larger 17-inch and 18-inch laptops tend to be faster as their size makes it easier to fit more powerful components.
Which operating system do I have?
Excluding MacBooks which we have written about here, there are two main different operating systems available on laptops.
Windows
Windows is the most common operating system. So there is a very good chance that you have used Windows before.
Windows 10 is the latest release of Microsoft's operating system. It works on laptops, PCs, Smartphones, tablets and 2-in-1 laptops.
Depending on how old your laptop is and whether your operating system was upgraded at any point, it could be loaded with one of these versions of Windows:
| | | | |
| --- | --- | --- | --- |
| Windows version | Release date | Latest update | Still supported |
| Windows 10 | 2015 | 2018 | Yes |
| Windows 8.1 | 2013 | 2018 | Yes |
| Windows 8 | 2012 | 2018 | Yes |
| Windows 7 | 2009 | 2011 | No |
| Windows Vista | 2007 | 2009 | No |
| Windows XP Prof | 2005 | 2008 | No |
| Windows XP | 2001 | 2008 | No |
Chrome OS
Chrome OS is a web-based operating system designed by Google. It has been streamlined for use on Google's Chromebook and is designed to be a simple way for people to get online.
Chrome OS gives you access to the same Android apps that you can also use on smartphones and tablets via Google Play.
Although Chrome OS has a Windows look and feel, PC specific software won't work on it, so it is worth trying out a Chromebook before deciding to upgrade from an older laptop.
3. How long should my laptop last?
The general rule of thumb for replacing a laptop is between three and five years. Your laptop will likely still be completely functional after three years but you will start to notice a slowing in performance compared to newer models. Over time software developers create new software that requires increasing amount of power so the older your laptop gets, the harder it finds to cope with demands of the latest software.
4. Should I buy a new laptop?
The decision to buy a new laptop or upgrade your existing one will depend upon how much you have to spend and what is currently wrong with it. If it is running slowly it may be possible to upgrade the processor and memory. If you are running low on storage space you can free up space by deleting files and by using simple Windows software to defragment it.
Replacing a broken screen should be cheaper than replacing the whole laptop. Alternatively, you can plug it into a desktop monitor if you tend to use it in the same place.
Power problems could be down to faulty cables or the battery. Replacing them is the simplest thing you can do. However, if you find that power problems are being caused by other faulty components then it is usually best to replace the laptop.
If you like the look of the latest operating system it is likely that you will be able to upgrade. As with most types of software, the latest version requires more computing power to function properly. So check that your hardware meets the minimum requirements before upgrading.
If you just fancy something new with a fresh design there are some great laptops at incredibly low prices. Look out for brands such as Asus and Acer Windows laptops and Chromebooks if you are on a budget.
If you require something a bit more powerful, manufacturers such as Dell, HP and Toshiba have everything from the lower end to mid and high-performance laptops.
5. How do I maximise the value of my old laptop?
The amount that you can receive from selling your old Laptop is largely dependent on its age and condition. However, prices can vary enormously for the two exact same models. You can ensure that you get the most for yours by following two simple tips:
Condition and cleaning
Make sure that you present your laptop in its best possible light by giving it a good clean. Spend half an hour or so with a damp cloth and a microfiber cloth and it can transform the look and value of your machine.
Box, packaging and cables
Used laptops sold in original packaging routinely sell for more than non-boxed items. If you still have them ensure that you include the original box, cables and connectors.
We're always happy to help if you need any assistance, just call us on 0330 2230 755 or email help@money4mytech.co.uk. Our UK office opening hours are 9 AM - 5 PM weekdays.