Sell My iPod Online
How To Sell Your iPod Online on Money4MyTech
Whatever your reasons for selling your old iPod online, our simple process makes it really easy to sell your Apple products and get paid quickly. Follow the simple steps below or click here for further details.
From the homepage select the type of device from the options available
Choose your make and model
Click "Trade in now"
Tell us the condition of your laptop
Accept the quote
Erase personal data
Send us your laptop
Get paid
The service is completely free and there are no hidden charges involved when selling any device. There are multiple options for how you wish to be paid (Bank Transfer, Cheque, PayPal), and its super easy to get your laptop sent to us using our free post or courier services.
Need help to get you started?
Read our guide below for everything you need to know about selling your iPod online.
1. Identify your iPod Model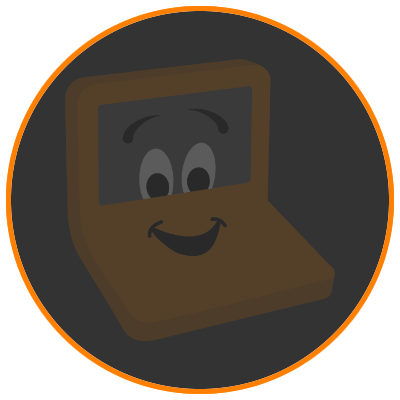 The tagline for the iPod when it was released in 2001 was "1000 songs in your pocket". It didn't hold as many songs as other mp3 players and it wasn't the first on the market but like many other Apple products it came to dominate its market. This was due to its simple design, user friendly functionality and great marketing.
First Generation (Original) iPod (November 2001)
The hugely successful 1st Generation iPod had a scroll wheel surrounded by four buttons for navigating through songs. There was no such thing as the iTunes Store to buy music at the time, you had to rip your CDs to a Mac and add the songs via iTunes to enjoy them.
Second Generation iPod (July 2002)
Released a year later, the 2nd Generation iPod introduced Windows support. There was also room for 4000 songs and improvements were made to the wheel which meant you could slide your finger around it rather than press it to search through your music.
Third Generation iPod (April 2003)
Along with capacity upgrades, the design and functionality became smoother. A docking station was introduced and it became more accessible to Windows users, although Mac users still had an easier time transfering songs to it.
Fourth Generation iPod (July 2004)
Navigation buttons were removed and incorporated into the click wheel of the 4th Generation iPod. A colour screen was also introduced and a version called iPod Photo allowed users to upload and view photos.
Fifth Generation iPod (October 2005)
Also known as the iPod Video. The 5th Generation iPod coincided with the introduction of videos on the iTunes store. The 5th Generation iPod was available in black as well as white. The smooth-edged design of previous models was replaced with harder edges.
Sixth Generation iPod (Sept 2007)
Launched in the same year as the iPhone, the 6th Generation or Classic iPod enabled users to listen to audiobooks, watch video and listen to music. Now with a capacity of up to 40,000 songs, this iPod was redesigned to look more like earlier generations and to distinguish it from other new models including the iPod Touch.
First - Seventh Generation iPod Nano (Sept 2005 - 2012)
The iPod Nano was introduced to as an entry level mp3 player with capacity for 1000 songs (4GB). A new upgraded version of the Nano was introduced every year until 2012. The range was discontinued in 2017.
First - Sixth Generation iPod Touch (Sept 2008 - July 2015)
The 1st Generation iPod Touch was released while iPhones were still taking off (and relatively expensive). It had all the features of an iPhone except you couldn't use it to make phone calls. The most recent and 6th Generation iPod Touch was launched on July 2015 and is still in production. With most of the features familiar to iPhone 6 owners such as Retina Display and support of iOS the iPod Touch is still going strong.
2. How do I find out which iPod I own?
Go to Apple's "Identify your iPod model" site which lists each of the different iPod models. Compare the image of each of the models to your iPod to determine which one you own.
If you can't figure out which one it is, find the model number (beginning with A) on the back of your iPod. Enter the number on the Apple website to find the exact model and when it was released.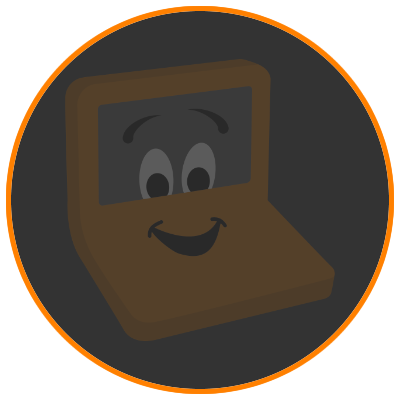 3. How long should my iPod last?
Apple has released a new version of the iPod every year since the release of the Original iPod in 2001. They have subsequently discontinued them all except for the current iPod Touch (Sixth Generation). Way back in 2006, an Apple spokeswoman was quoted as saying that the expected lifespan of any iPod was four years. Although many an iPod will keep on working beyond the four-year lifespan, they will start to feel dated compared to the look, feel and features of the latest models. The battery life will also start to deteriorate, giving you less time between charges.
4. Should I buy a new iPod?
Since Apple has discontinued all but the iPod Touch, it makes choosing which new iPod to buy fairly simple. However, there are other options including an entry-level iPhone, iPad or recycled iPod. An iPhone without a SIM card is essentially the same thing as an iPod.
Prices for the latest releases (according to the Apple UK website) are:
5. How do I maximise the value of my old iPod?
The amount that you can receive from selling your old iPod is largely determined by which model you what condition it's in. However, the original packaging, cables and accessories can also make a significant difference to the resale value of your iPod.
Box, packaging, cables and accessories
Apple boxes, packaging and cables are a key element of the iPod product design. In fact, there is someone in the design team at Apple whose is sole role is packaging. Their job isn't just to make the packaging look great, it's to ensure that products are easy to open and start using while enjoying the whole experience. It's because of this dedication to boxes, packaging as well as the design of cables and connectors that buyers routinely pay more for iPods with all of the original packaging and accessories.