Sell My iPad Online
How to sell your iPad Online on Money4MyTech
Whether you are looking to upgrade your iPad to a newer model or are looking to cash in to buy something else our simple process makes it incredibly easy to sell your iPad and get paid quickly. Follow the simple steps below or click here for further details.
From the homepage, select the type of device from the options available
Choose your model
Click "Trade in now"
Tell us the condition of your laptop
Accept the quote
Erase personal data
Send us your laptop
Get Paid
The service is completely free and there are no hidden charges involved when selling any device. There are multiple options for how you wish to be paid (Bank Transfer, Cheque, PayPal), and its super easy to get your laptop sent to us using our free post or courier services.
1. Identify your iPad model
Apple have released 15 models of the iPad since the first one hit the shops in 2010. To find out which one you own look for the model or 'A' number on the back.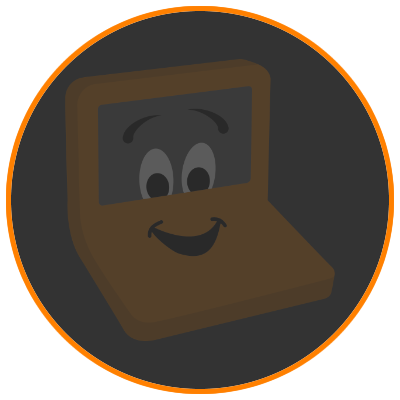 Alternatively go Settings > General > About. Tap the model to reveal your 'A' number and refer to the table below.
iPad model

Version number

Released

iPad ( iPad 1)

A1219 (Wi-Fi version)

A1337 (Wi-Fi + cellular version)

2010

iPad 2

A1395 (Wi-Fi)

A1397 or A1396 (Wi-Fi + cellular)

2011

iPad 3 ( iPad third generation)

A1416 (Wi-Fi)

A1430 or A1403 (Wi-Fi + cellular)

2012

iPad 4 ( iPad fourth generation)

A1458 (Wi-Fi)

A1459 or A1460 (Wi-Fi + cellular)

2012

iPad 9.7in (2017) (iPad, iPad 2017 or iPad fifth generation)

A1822 (Wi-Fi)

A1823 (Wi-Fi + Cellular)

2017

iPad Air (iPad Air 1)

A1474 (Wi-Fi)

A1475 (Wi-Fi + cellular version)

2013

iPad Air 2

A1566 (Wi-Fi version)

A1567 (Wi-Fi + cellular)

2014

iPad mini (iPad mini 1)

A1432 (Wi-Fi)

A1454 or A1455 (Wi-Fi + cellular)

2012

iPad mini 2 (iPad mini with Retina display)

A1489 (Wi-Fi)

A1490 (Wi-Fi + cellular)

2013

iPad mini 3

A1599 (Wi-Fi)

A1600 (Wi-Fi + cellular)

2014

iPad mini 4

A1538 (Wi-Fi)

A1550 (Wi-Fi + cellular)

2015

iPad Pro 12.9in (2015)

A1584 (Wi-Fi)

A1652 (Wi-Fi + cellular)

2015

iPad Pro 9.7in (2016)

A1673 (Wi-Fi)

A1674 or A1675 (Wi-Fi + cellular)

2016

iPad Pro 10.5in (2017) (iPad Pro second generation)

A1701 (Wi-Fi)

A1709 (Wi-Fi + cellular)

2017

iPad Pro 12.9in (2017) (iPad Pro 12.9in second generation)

A1670 (Wi-Fi)

A1671 (Wi-Fi + cellular)

2017

A quick and easy way to tell if you have an older (pre-2012) iPad is from the connector. Apple introduced the lightning connector to their range of products in 2012 including iPads and iPhones. So if you have the old 30-pin dock connector which it replaced you know it is pre-2012.
Other significant differences are the retina display and the speakers on newer models. As with connectors, the Retina display was introduced in 2012. Retina displays have a higher pixel density than other screens which makes images appear sharper in the later models. The four speaker setup available on iPad Pro models is easier to spot.
Models with mobile as well as WiFi connectivity have a slot for a SIM card. Finally, the amount of storage available can be found on the back of the iPad or by going Settings > General > About as above.
2. How long will my iPad last?
First generation iPads bought in 2010 will still work if they are looked after and can be happily used for simple tasks. But as iPad models become more sophisticated so do the apps. Which often means that the only way to keep your favourite apps working as they should is to upgrade.
When Apple create new models they release new accessories too which means that when your old ones wear out there are no Apple ones available to replace them.
Batteries also wear out over time. The more times they are charged the more they degrade. If your iPad loses its charge within five hours, it could do with replacing.
Once the screen starts to get scratches and cracks, it may be time to start thinking of upgrading. The same things go for when the touch screen and buttons stop responding as they should.
3. Which iPad should I upgrade to?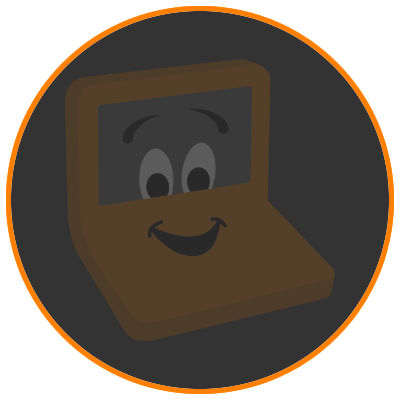 Which iPad you upgrade to will depend on what you want to do with it. Models differ in terms of the size of the screen, storage capacity, core components and mobile connectivity.
iPad Mini 4
The Mini is light and portable with a significant upgrade in hardware from the Mini 3. Similar in performance to the Air 2 but smaller.
iPad Air 2
The iPad Air 2 is still a solid choice with a lower price than the Pro models. Go for this model if you don't mind about slightly less power and don't intend to use the Smart Keyboard and pencil.
New iPad (2018)
Sits between the Air 2 and the Pro range. Designed more for browsing the web and watching video than for pure productivity. Like the Air 2, it doesn't work with Smart Keyboard.
iPad Pro 10.5 (2017)
The entry-level Pro has a bigger screen with better resolution than previous models. Compatible with all of the latest accessories including Smart Keyboard. The Pro range is all about productivity, faster performance and other features come at a higher price.
iPad Pro 12.9 (2017)
The size of the screen, resolution and speaker setup make the Pro 12.9 the best for entertainment purposes. The powerful components make it best for productivity too. This is the closest thing to a laptop but runs the tablet iOS.
4. How do I maximise the value of my old iPad?
One of the best ways to pay towards a new iPad is to make the most you can from selling your old one.
Box, packaging and cables
Apple's attention to detail includes everything about their products including the box, packaging and cables. Unboxing an iPad is a crucial part of the customer experience. Which means that people routinely pay more for iPads in the original packaging. Original cables, charging docks and connectors all add to the value of your iPad.
Condition and cleaning
Apple recommends cleaning your iPad with a slightly damp, lint-free cloth. Don't use aerosol sprays, solvents or abrasive materials.