With each year that passes, smartphones are equipped with ever more powerful features. From being a device only used for basic calls, the smartphone has evolved into a mini-computer with video streaming, high-resolution cameras, and even laptop-level storage. Despite these innovations, smartphones still have their limitations - such as their inherently small screens, which seem in stark contrast with the ever increasing size of the average UK TV screen.
Enter the smartphone projector...
What are Smartphone Projectors?
A personal projector is often bought either for creating presentations or for setting up a home cinema by connecting it to a laptop. Pushing that one level further, there has been demand over the past few years for projectors that are compatible with smartphones. The main advantages of this are convenience and portability. Instead of lugging a laptop around, you only need to have your phone—which most people bring with them everywhere anyway.
There have been smartphones such as the Samsung Galaxy Beam and the Moto Z Cell, which have built-in projectors, but these aren't widely available features yet because of technology constraints. The laser diodes needed in projectors can't be mass-produced affordably yet to fit inside a tiny, sleek smartphone.
As well as technology constraints, external smartphone projectors are also preferable, due to the better viewing quality and less battery draining.
Smartphone projectors have been on the market now for a few years, but their prices are still on the slightly pricey side, ranging from £40 to £200. On the bright side, they're extremely portable and durable, with clear resolution, and they can be hooked up to other gadgets, not just your smartphone, using Bluetooth or input cables. More advanced models can even connect directly to streaming websites such as Hulu and Netflix.
Choosing a Smartphone Projector
Given that it's more of a niche product and there are tons of options out there, choosing the right smartphone projector can be difficult. Here are some factors that you should check before buying:
Brightness
This is the most important specification for smartphone projectors, so make sure the product you're eyeing mentions it. Brightness is measured in lumens, so the higher the lumens, the brighter the projected image will be—but also the more power consumed. In general, projectors with a brightness of 50 lumens or higher are okay for text and images, but 1000+ lumens would be ideal for videos.
Contrast Ratio
The contrast ratio is the difference between the dark and bright portions of your skin. A higher contrast ratio means more intense whites and blacks. Your projector should have a good enough contrast ratio so that the image won't look washed out.
Resolution
Technically speaking, the resolution refers to how many pixels there are in the image. Most smartphone projectors have a single specific resolution. A high resolution will give, sharp detailed images—which is especially crucial with text.
Aspect Ratio
The aspect ratio is the ratio of the image's width to its height. Projectors tend to have one of these aspect ratios: 4:3 (computer screen), 16:10 (commercial widescreen), or 16:9 (widescreen TV). 4:3 is typical for presentations, while 16:10 is best suited for movies.
Connectivity
All projectors have HDMI inputs. With smartphone projectors, there are additional connections such as USB ports so you can plug in your phone directly, Bluetooth, or screen mirroring. Before buying, check first if the projector works when connected to your smartphone without additional equipment.
Distance
This refers to the optimal distance of your smartphone projector from the screen or wall. It's commonly described using the throw ratio, which you get by dividing the distance between the projector and the screen by the screen width. Projectors that are described as short-throw are effective even when placed only a few inches away from the screen, which makes them ideal for small spaces like bedrooms.
Top Picks for Smartphone Projectors
Now that you understand the technical jargon used to describe smartphone projectors, you're ready to start looking! The following models are among the top recommended in the market:
Anker Nebula Capsule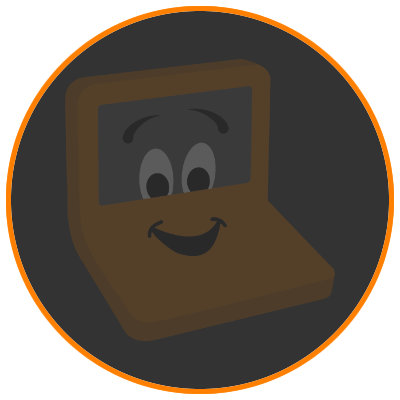 Image Source: https://www.amazon.co.uk/NEBULA-Portable-Projector-High-Contrast-Playtime/dp/B079NZXRWR
Described as revolutionary, this projector for Android can display four hours worth of incredibly bright images while on battery. It comes with a built-in Bluetooth speaker for high sound quality, and you can play videos directly from streaming websites even without your smartphone.
Price: £359
Optoma ML750ST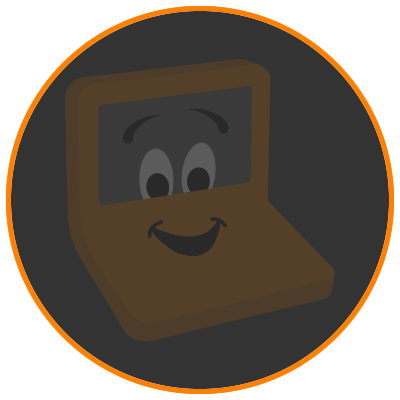 Source: https://www.optomaeurope.com/product-details/ml750st
The Optoma ML750ST is an incredibly light short-throw projector that's ideal for limited spaces. With a brightness of 700 lumens and a 20,000:1 contrast ratio, it produces sharp, beautiful images. Connect your smartphone through HDMI input or a free HDCast Pro app.
Price: £480.99
Elephas DLP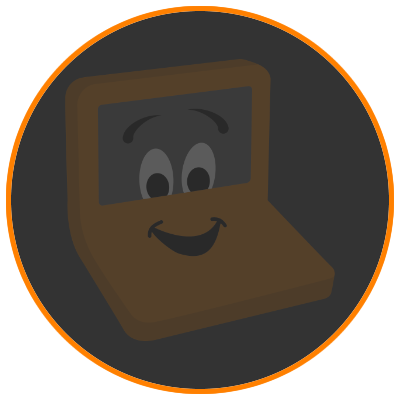 Source: https://www.amazon.co.uk/ELEPHAS-Portable-Projector-Rechargeable-Entertainment/dp/B07K2WCST7
One of the most environment-friendly projectors, the Elephas DLP consumes very little power, with an LED bulb that conserves up to 70% energy more than average. Its HD 1080p resolution and 1000:1 contrast level make for striking visuals, with a screen size of up to 130 inches.
Price: £179.99
LG PH550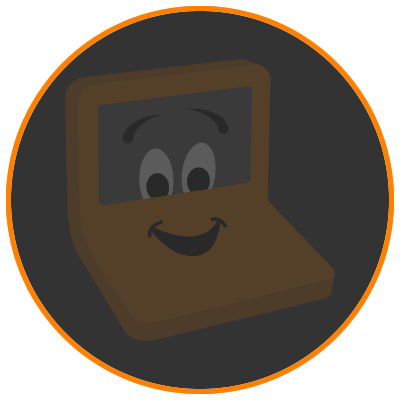 Source: https://www.lg.com/us/home-video/lg-PH550-portable-led-projector
The LG PH550 mini projector for Android can pick up on over-the-air TV signals and connect easily with your smartphone through wireless mirroring. Its specifications include a brightness of up to 550 lumens and a 100,000:1 contrast ratio, and it also has a Bluetooth sound out.
Price: £429.99
Alternatives to Smartphone Projectors
What if you already have a normal projector but just can't connect it to your smartphone? Short of buying a smartphone-specific projector, you can do the following workarounds as long as you have a computer:
Screen Mirroring Apps
Screen mirroring apps are the most straightforward solution since you don't need any other equipment. As the name implies, these apps synchronise your phone with your computer or smart TV so what's on your phone's screen will also show up on your monitor or TV.
Adapters
If you're phone has a mini-HDMI port, you can easily connect it to any standard projector with a cable. Most phones don't have HDMI support though, so your next option is to get an adapter that converts from micro-USB (or MHL if compatible with your phone) to HDMI if your phone has that. As usual, test it first, since adapters can be very specific to your phone model.
Chromecast or Miracast
You can attach either Chromecast or Miracast to your projector via the HDMI port to make it smartphone-compatible. Chromecast's original purpose is for streaming videos from websites, with a phone, tablet, or computer acting as a remote control. Since it displays content from Google Chrome, you can upload presentations online—for example, via Google Drive—and open them on your smartphone's browser.
Chromecast and Miracast are mainly geared for display mirroring, so whatever's on your smartphone screen will show up on the projector. The catch is that it only works with Android smartphones or Windows computers.
How to Make Your Own Smartphone Projector
Another alternative that actually doesn't require a lot of effort is making your own smartphone projector. Of course, it won't be very durable and the image won't be as sharp, but with the right build, you can get surprisingly good results.
The most common method involves cutting a hole on a box and glueing a magnifying glass lens over that, but the problem with that is it turns what's on your phone screen upside-down and flips it, making it unusable for displaying text or games.
This video tutorial from Matthew Perks of DIY Perks is pretty useful if you fancy a DIY projector project:
Materials
Small box
Magnifying glass lens
Small mirror
4 drinking straws
4 thin dowels
Black paper (or paper and black paint)
Glue gun, tape
Thick cardboard
Scissors
Instructions
As with the standard method, get a small box. Trace the outline of your magnifying glass lens on a short side of a box, and cut out the resulting circle. This will be the base of your setup.


Make a small hole at each corner of the box's bottom so that you can push a dowel through comfortably. Glue a straw inside the box at each of these corners, then insert a dowel into each straw, forming adjustable legs.


Insert a mirror into the box at a 45-degree angle from the lens. This effectively corrects the image by flipping it.




Create a platform for your phone by cutting out a hole slightly smaller than your phone screen on a piece of cardboard. Add a hole to each corner for the dowels to fit into on their other end, then glue this in place. With this setup, the light from your phone can travel down from the cardboard, hit the mirror, then make its way out through the lens.


This already works well on its own, but some of the light will still leak out, leading to a blurrier image. Keep the light on its path down by enclosing the setup with walls around the dowels. Matthew does this through a set of a paper bellows that are painted black.


Turn off the lights, put your phone on the platform hole at maximum brightness, and then adjust accordingly by pushing down on the platform. There you have it, your own DIY smartphone projector!


Smartphone Projectors for Convenience and Maximum Impact
Even though they've been available for a few years, smartphone projectors are still seen as a relatively novel technology. Whilst there's still a lot of room for innovation, models on the market are becoming increasingly portable and multi-purpose, with surprisingly sharp cinema like results.
Consumers can try out creative hacks for making a normal projector compatible with their smartphone, but if you need to make that tiny image on your smartphone screen much much bigger, then the best solution over the long-term is to get a high-quality smartphone projector.